01469 577000 | info@trailertrans.co.uk | Eastfield Road, South Killingholme, Immingham, North Lincolnshire, DN40 3DQ
North Germany
There are over 600 miles between Immingham and Cuxhaven Port in Northern Germany, so you want to ensure your goods are safe and secure along every mile.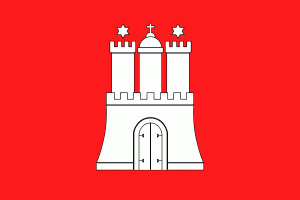 TrailerTrans offers a daily direct service to and from Northern Germany. We carry;
Full loads
Part loads
Groupage
Our transport services also include transporting hazardous cargo and waste products – so you know we understand the importance of safety on the road.
Our service is direct from the UK to Germany, shipping into the northwest coastal port of Cuxhaven, Germany.
We cover all major North German cities, including;
Hamburg
Bremen
Hannover
Luebeck
Berlin
Flensburg
Rostock
But we're not limited to these locations. Trailer Trans provides freight across Northern Germany – wherever you need it to go.
For additional security, alongside our years of experience and well-maintained fleet, is our own GPS tracked equipment, which helps us provide you with a fast, efficient and cost effective supply chain.
We offer 5 departures a week from Immingham to Cuxhaven, and from Cuxhaven to Immingham, along the following schedule;
Immingham – Cuxhaven
Depart Immingham Monday 14:00hrs, Arrival Cuxhaven Tuesday 14:00hrs
Depart Immingham Wednesday 01:00hrs, Arrival Cuxhaven Wednesday 24:00hrs
Depart Immingham Thursday 04:00hrs, Arrival Cuxhaven Friday 05:00hrs
Depart Immingham Friday 12:00hrs, Arrival Cuxhaven Saturday 15:00hrs
Depart Immingham Sunday 04:00hrs, Arrival Cuxhaven Monday 05:00hrs
Cuxhaven – Immingham
Depart Cuxhaven Monday 19:00hrs, Arrival Immingham Tuesday 17:00hrs
Depart Cuxhaven Tuesday 19:00hrs, Arrival Immingham Wednesday 19:00hrs
Depart Cuxhaven Thursday 06:00hrs, Arrival Immingham Friday 04:00hrs
Depart Cuxhaven Friday 15:00hrs, Arrival Immingham Saturday 17:00hrs
Depart Cuxhaven Saturday 22:00hrs, Arrival Immingham Monday 04:00hrs
*All times are local times and are subject to change, up to date information can be given by our operations department on request.
More than
37 Years
Direct to Hamburg



Hamburg




Bremen




Lubeck




Hanover




Berlin